TNN 2021 Year-end Summary Report
All departments have achieved the goals set at the beginning of the year!
001
The moderator announced the convening of the summary meeting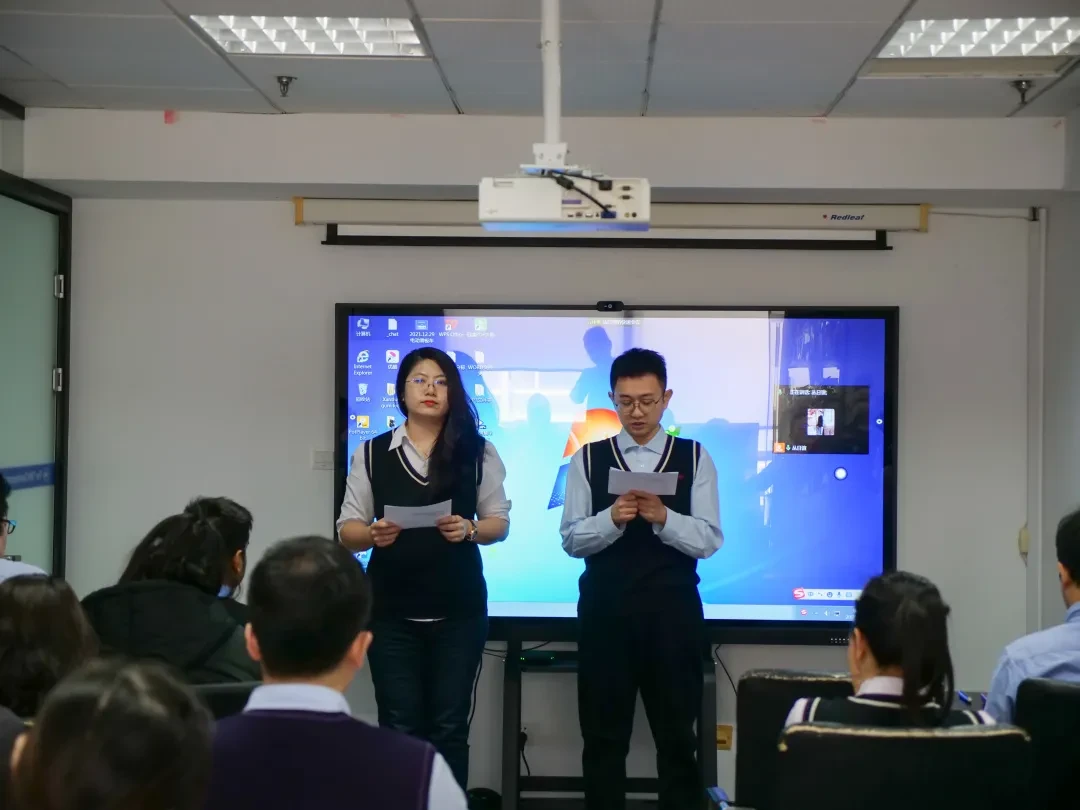 2022 will arrive as promised, and we are full of expectations. On this day of leaving the old and welcoming the new, the two hosts announced that the annual summary meeting of 2021 would be held. First, each department manager summarizes the work of each department throughout the year.
002
Summary of department managers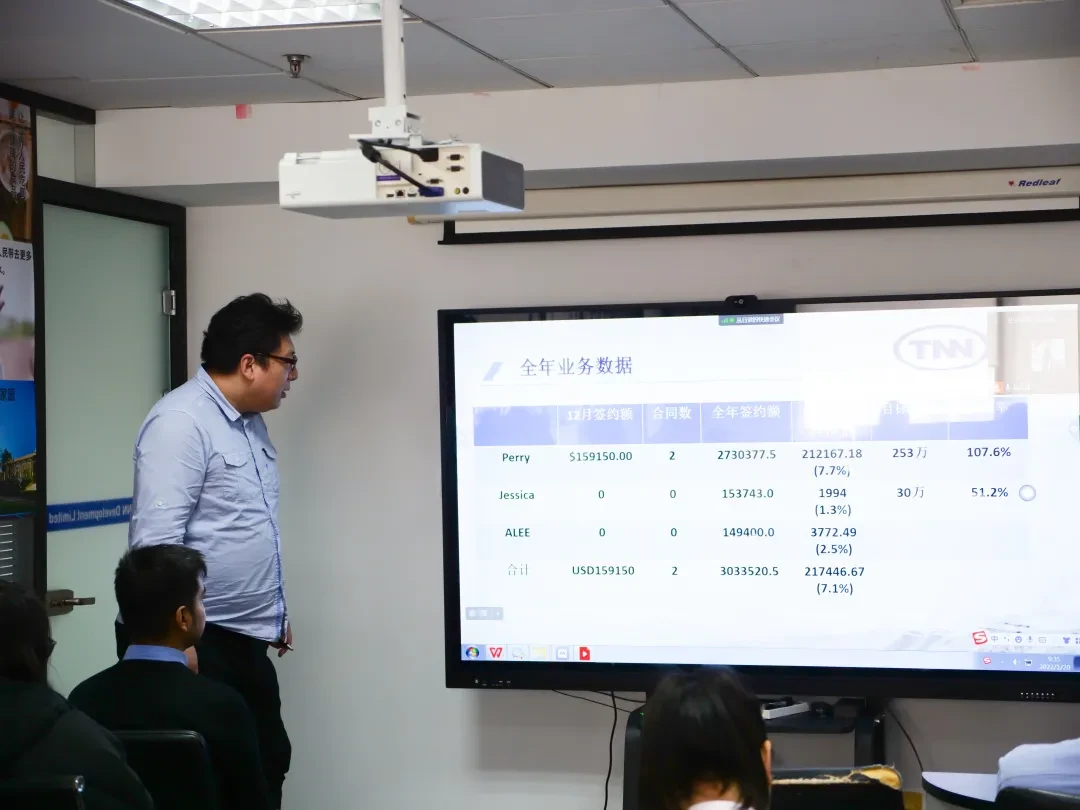 Two new colleagues from group 1 of chemical industry have joined the company, injecting new blood into the company and looking forward to the outbreak of group 1 in the new year.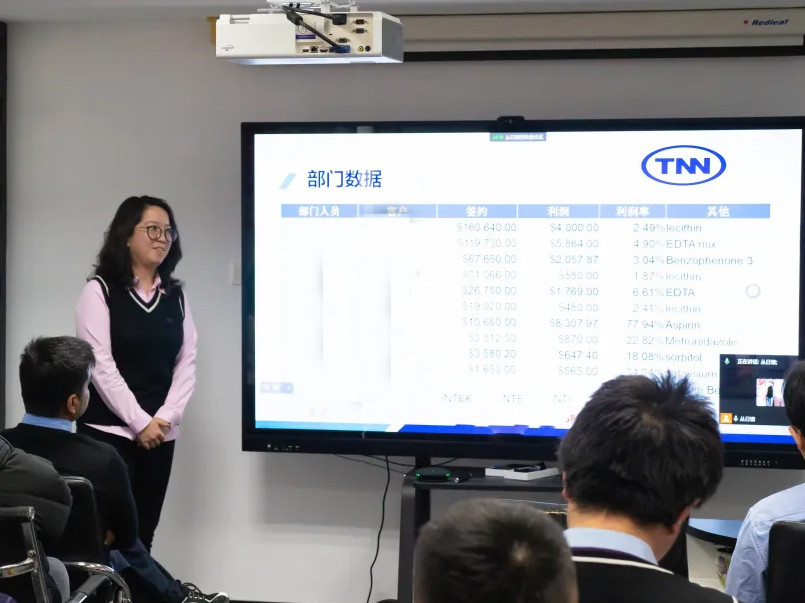 Chemical group 2, a newly established department, actively creates strong products, keeps learning, breaks the limitation of thinking, and has in-depth communication and cooperation with customers and suppliers. The performance of the Department has doubled the highest this year. Hope to make persistent efforts!03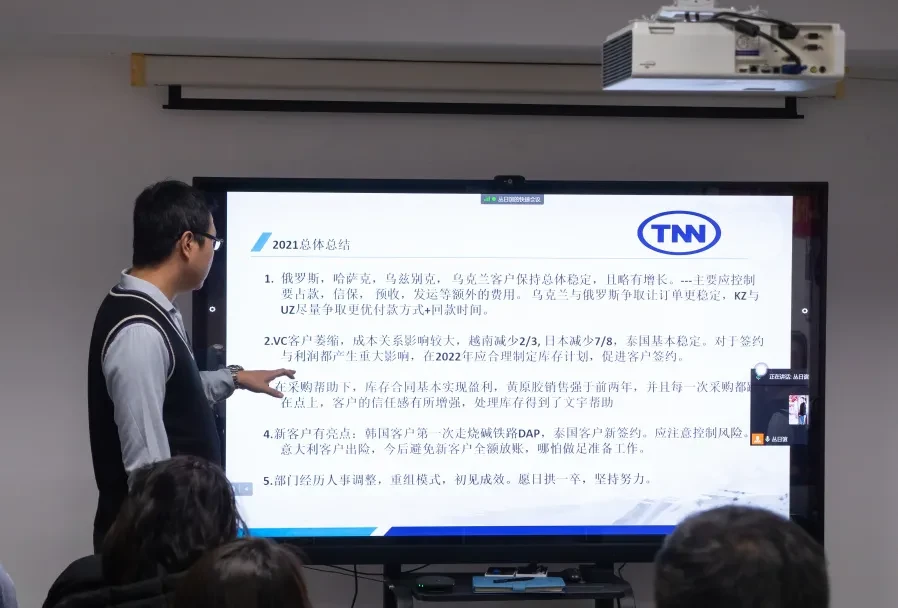 The marketing department, through internal organization, breaks down departmental barriers and a new mode of cross departmental cooperation.04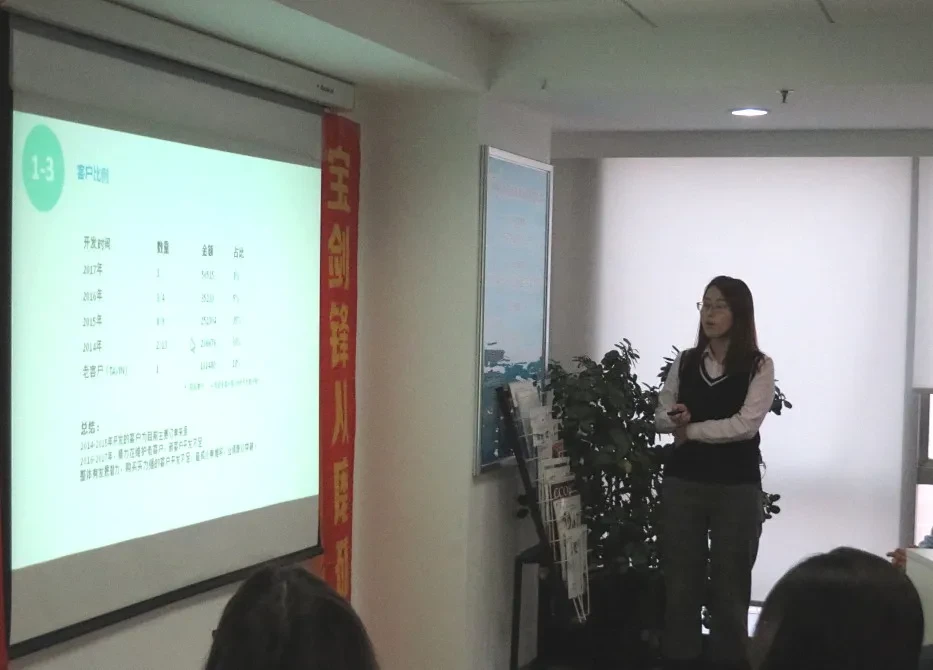 Jilin office has made continuous improvement and found customers with higher matching with the company's values, and its performance has nearly doubled this year. The future can be expected. 05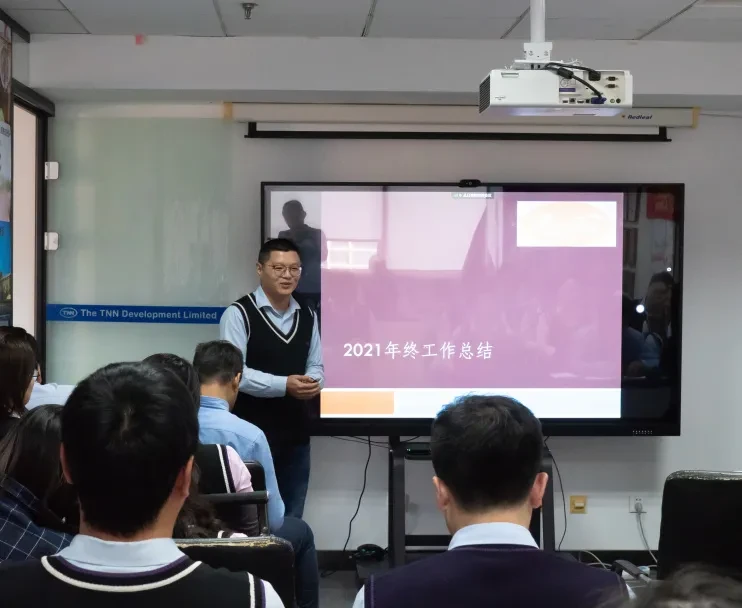 The machinery department has not given up its hard work and completed its performance in the last month. Maintain a state of intensive work, start 2022 with a particularly full spirit and strive to double.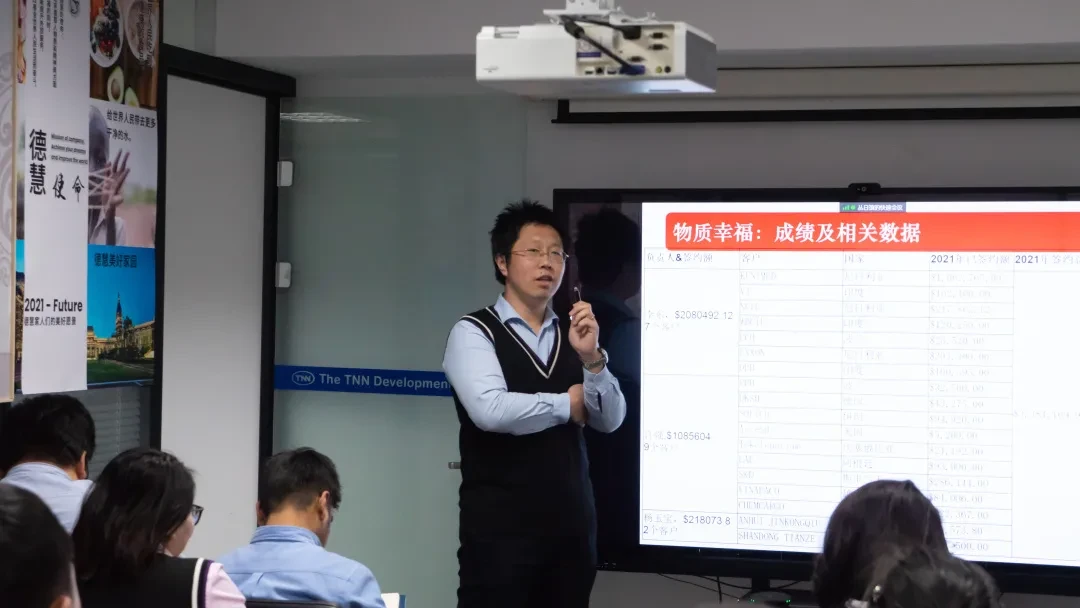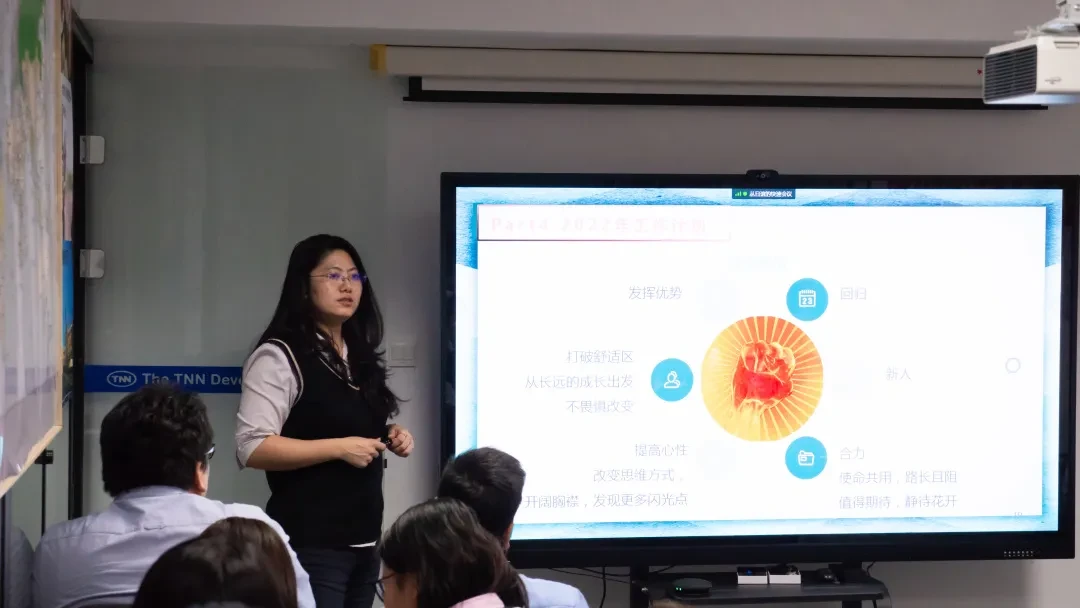 Operation Department 1 and operation Department 2: safe and correct delivery. Operation Department 1 has achieved the annual VIP signing target. The VIP signing amount of operation Department 2 is nearly 9 million, ranking first among the signing companies. It's a great compliment!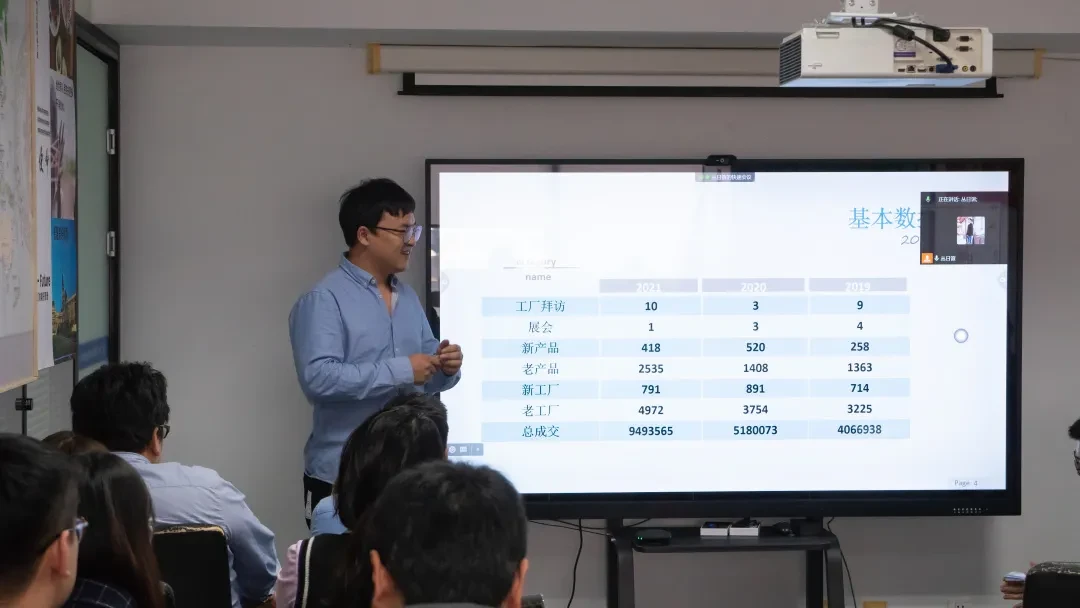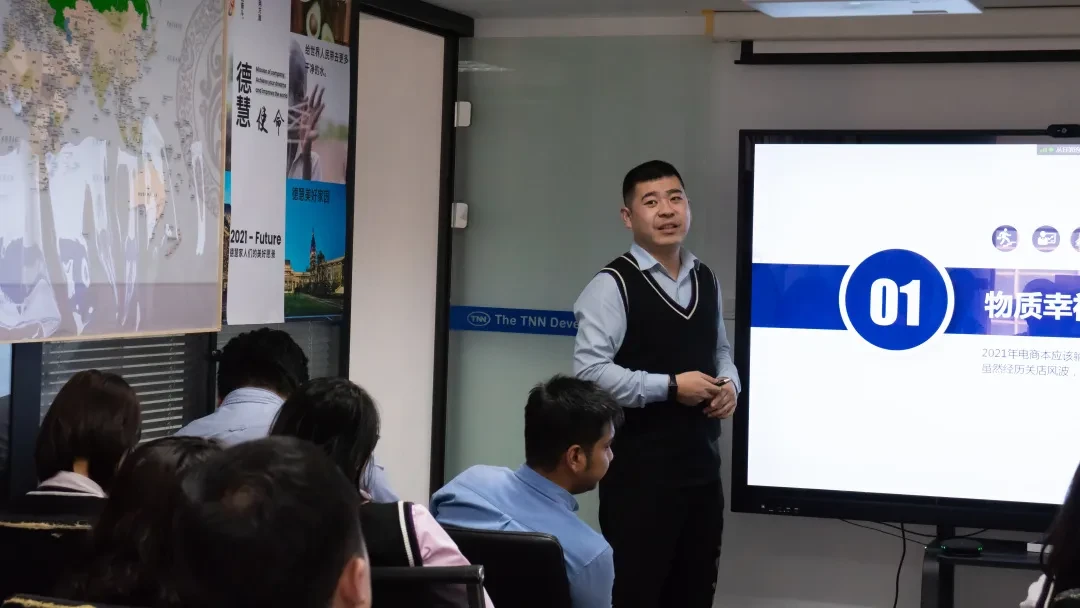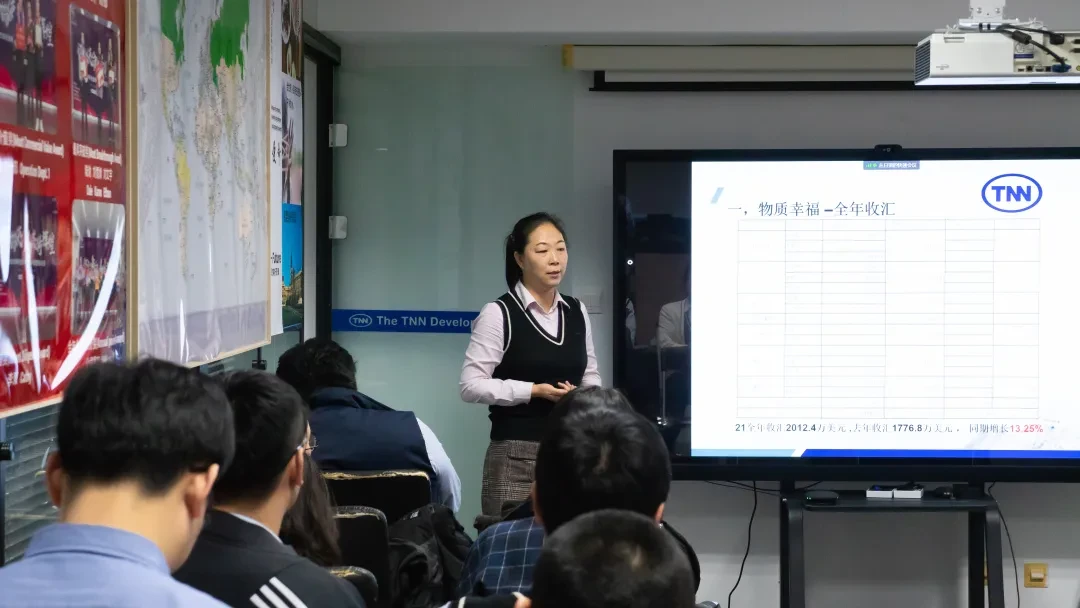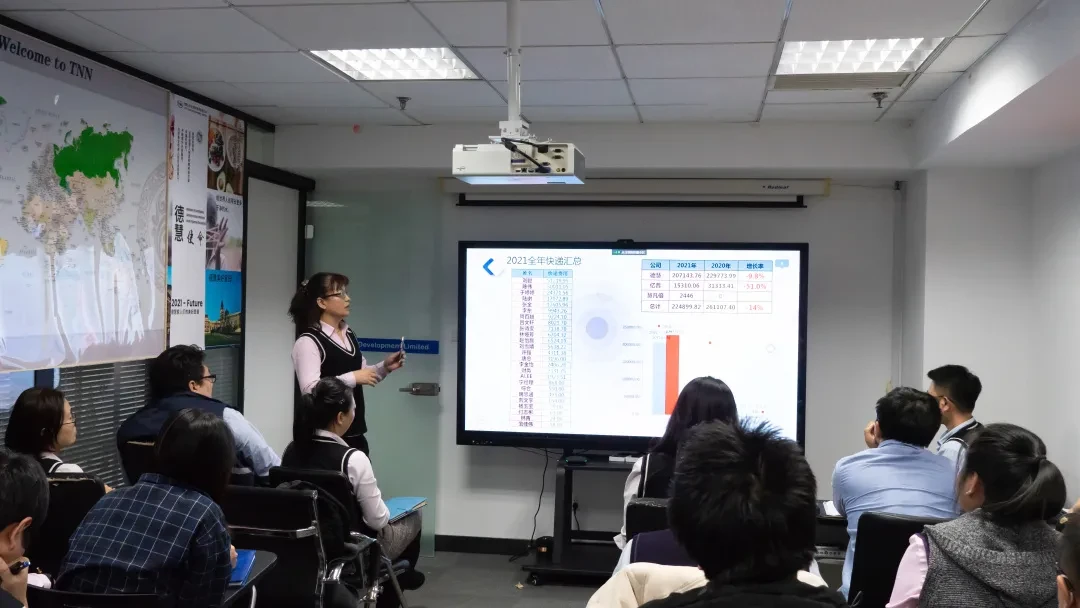 The e-commerce department, procurement department, finance department and comprehensive department have made contributions to the company's new platform, ammunition depot, capital and building a magnetic field in 2021. Only with the joint efforts of all people and departments of the whole company can we create gratifying achievements.
003
President Tang's summary 2021 and deployment 2022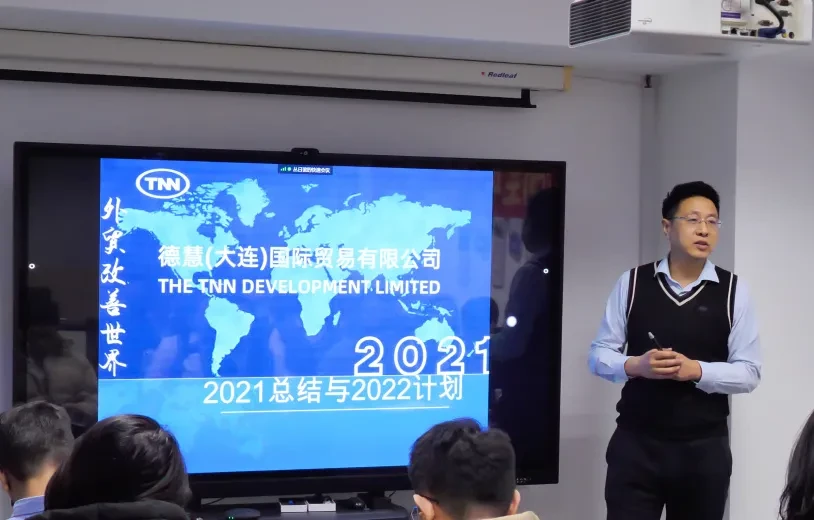 The foreign trade department has set up the latest quality and cost-effective service standards to meet the needs of customers in the world, and provided the best quality and cost-effective services to each foreign trade department.
Through a variety of learning, training, internal and external training, TNN people constantly enrich themselves, improve their mind, challenge high goals, and more clearly define the direction and significance of their work. Help vulnerable groups and give back to society.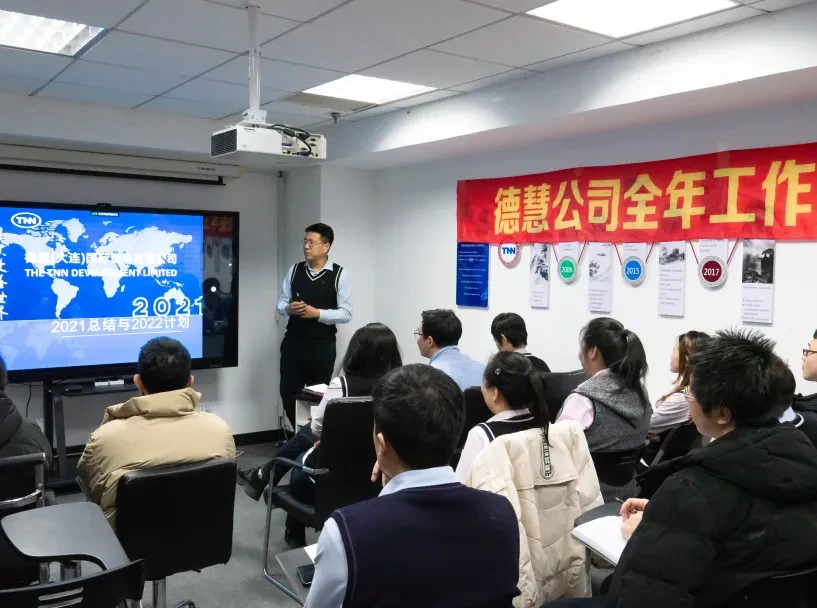 In the new year, president Tang proposed to increase the minimum income of employees by 10%, improve the learning mechanism of TNN, set up TNN scholarship, compile TNN philosophy manual, improve the service standard to 50 points, public welfare feedback activities, reservoir fund pool....
Let us carry the mission of virtuous and wise people and work together for happiness.