Last April, UK AngilaRuskin University published a research showed that an eye-catching packagingbeer can increase the sales 300%.
Facing the increasing competitionin beer industry, how to attract consumers when they saw your beer on the goodsshelf for the first time? Packaging is becoming more and more important! Today,we selected the best 3 cases for your reference.
1. Krone Beer
Designer:Creuna
Dull polished glass bottles is very rare nowadays. "Krone" means"crown", which enhanced by the golden color crown caps on the top of bottle.The entire pattern is made by silk screen printing directly on the bottle andby using real gold definitely increased its luxury.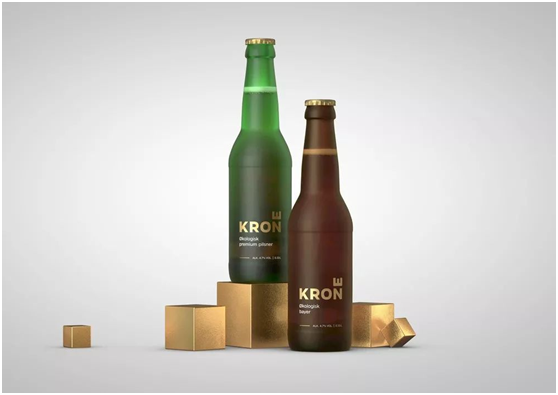 2. Buzz(Sweet-scented osmanthushoney craft beer)
Designer: Ming Li
This bumblebee on the bottle attracted me the moment I saw it.Bright yellow plus simple round black expressed the feature of bumblebee body,impress people strongly but not in poor taste at all.
3. Arcus Pilsner
Designer:HiredGuns Creative
This design really catches people's eyes. Under golden cloud, sungoddess drew a bow, glorious muscle lines, flowing clothes and hairs expresspower and energy, bring people to myth. The layering golden colors make Arcusshining in the dark!
4. RingTab
Designer: The TNN Development Limited
RingTab bottle cap is a newly publishedcrown cap, which has been invented by Mr. Liu Chaolu China after over 23 yearsof R&D. Golden color makes this bottle cap modest luxury. Over 90% peoplewould like to try it when they saw it the first time. The TNN Development Limited went toDrinkTec 2017 in Munich and officially brings this new innovation of bottle capto the world.